UNIVERSITY OF PERPETUAL HELP SYSTEM DALTA
Dr. Antonio Laperal Tamayo, founder and his wife Dr. Daisy Moran Tamayo, co-founder together with their friend, Ernesto Palanca Crisostomo, established on February 5, 1975 in Las Piňas City the Perpetual Help College of Rizal, now the University of Perpetual Help System DALTA Las Piňas.The first school building consisting of four floors (the present hospital) was constructed in a remarkable record-breaking period of only four months, which ordinarily takes one year to construct. The school building was created to house the College of Nursing. Around 700 nursing student were enrolled and a few were referrals from the Perpetual Help School in Manila. Perpetual was indeed on its way to becoming a premier university south of Metro Manila. The organizational structure of the former Perpetual Help College of Rizal has interwoven within its fabric a closely-knit group of administrators and educators. The administrative expertise of Mr. Crisostomo, the educational and supervisory proficiency of former Pamantasan ng Lungsod ng Maynila acting President and the Perpetual – Biñan First Chancellor Benjamin L. Intal and former Bureau of Private Schools Regional Director Trefoil Gallardo were the forefront keys in the formulation of the institution. Anthony Jose M. Tamayo assumed presidency of the UPHSD campuses on January 2010. He is a Certified Public Accountant, MBA degree holder from Kellogg School of Management, North-western University and MA in Education degree holder from Harvard University.Likewise, Richard Antonio M. Tamayo was appointed as President of the University of Perpetual DALTA Medical Centre. He is currently finishing his Master of Business in Hospital Administration at Ateneo de Manila University. In subsequent years, the UPHSD established two branches as well as several agri-businesses which later incorporated into the DALTA Group of companies. The units of DALTA Group are located in Las Pinas City; Molino, Cavite; and Calamba City in Laguna. It also has a Medical Center in Las Piňas City.The University of Perpetual Help System DALTA– Molino was established and inaugurated in May 1995 with an initial enrolment of seven hundred students. Just a year after, the University of Perpetual Help System DALTA – Calamba was established in inaugurated initially with 360 enrolees.The University of Perpetual Help System DALTA subscribes to the institutional philosophy that national development and transformation is predicated upon the quality of education of its people. It is committed to the ideas of teaching, community service and research, with "Character Building is Nation Building" as its guiding principle. It is continuing in its efforts to achieve its objective of maintaining and sustaining excellence in education. It has instituted an extensive network of national and international linkages in Higher Education and Business. It has established its indelible Perpetualite identity as it steadfastly enshrines its Perpetualite values and aspirations.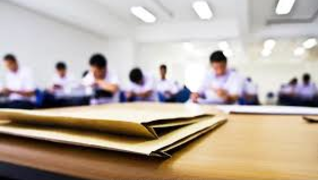 Eligibility
Students in General Category who have 50% aggregate of physics; chemistry and biology are eligible to enroll.  Students in SC, SEBC category who have 40% aggregate of physics; chemistry and biology are eligible to enroll. Apart from the science marks, students are required to have passing mark in the English subject.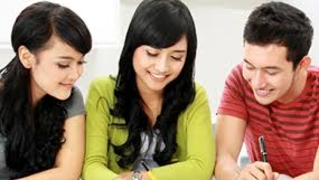 Duration
The total duration of the Medical, MD or MBBS course is 5 and half year for students who have been educated till class 12 with Science. The first 16months is dedicated for pre medical course. If focuses on building foundation for a strong medical education. The next 4 years is the core medicine and clinical rotation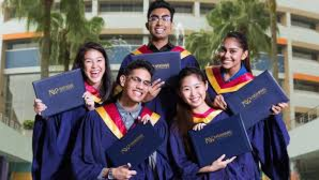 Benefits
No donation is required for admission Low college fees Facility of fully furnished hotels Canteens that provide Indian food 24 hours facility of library for reading Campus hospital for best of the practice 24 hours Wi-Fi facility Safe environment and well disposed individuals Magnificent boarding and lodging provided by the University
UNIVERSITY OF PERPETUAL HELP SYSTEM DALTA
COURSE DURATION 5 Years. LOCATION MANILA TUITION FEE (PER YEAR)(Peso) Duration Fees in PESO Fees in INR AB PSYCHOLOGY (1 YEAR ) 300,000.00  420,000.00 175,000.00  245,000.00 MD1 450,000.00 630,000.00 MD2 275,000.00 385,000.00 MD3 175,000.00 245,000.00 MD4 175,000.00 245,000.00 Total = 1,550,000.00 2,170,000.00 FOOD & ACC (PER YR)(AprxINR) 180,000.00 LANGUAGE English. Requirements Marks Sheets of 10th and 12th, NEET Eligibility, Valid Passport, Healthy and Non-Criminal Record, Application and Photos.
<< UNIVERSITY EMILIO AGUINALDO COLLEGE OF MEDICINE