OUR LADY FATIMA University
Our Lady of Fatima University ever since the seven years. The lady of fatima University, formerly known as Fatima Medical Science Foundation is the private university in the Philippines. The popularity of the college is recognized by its expansion to the three campuses. The university offers 5 years duration course of the MBBS comprises 1 year of BS+ 4 years of MD, the first three year course is balanced between medical theories and practices, whereas the fourth year course focus on the medical rotations to bestow the best of the medical practices to the students. After completing the study from the Our Lady of Fatima University, you need to pass the screening test of the respective country and then you are eligible to work as doctor in any of the country in the World. The MD degree of the Our Lady of Fatima University is recognized as equivalent to the UK, Singapore, India, Australia, USA and other gulf countries. The MBBS degree awarded by the Our Lady of Fatima University is recognized by the World Health Organization (WHO) as well as approved by the Medical Council of India (MCI). Additionally, the university is also listed on the California board in medicine eligible for a job in California, offers a great opportunity to the students to work in the USA.
Eligibility
Students in General Category who have 50% aggregate of physics; chemistry and biology are eligible to enroll.  Students in SC, SEBC category who have 40% aggregate of physics; chemistry and biology are eligible to enroll. Apart from the science marks, students are required to have passing mark in the English subject.
Duration
The total duration of the Medical, MD or MBBS course is 5 and half year for students who have been educated till class 12 with Science. The first 16months is dedicated for pre medical course. If focuses on building foundation for a strong medical education. The next 4 years is the core medicine and clinical rotation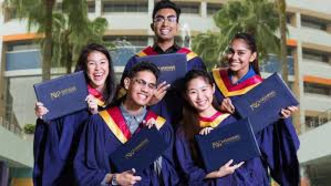 Benefits
No donation is required for admission Low college fees Facility of fully furnished hotels Canteens that provide Indian food 24 hours facility of library for reading Campus hospital for best of the practice 24 hours Wi-Fi facility Safe environment and well disposed individuals Magnificent boarding and lodging provided by the University
Fee Structure - OUR LADY FATIMA University
COURSE DURATION 5 1⁄2 Years. LOCATION Valenzuela TUITION BS I 5,00,000.00 FEE (PER YEAR)(INR) BS   II 5,00,000.00 MD1 4,50,000.00 MD2-MD4 4,50,000.00 FOOD & ACC (PER YR)(AprxINR) 1,80,000.00 LANGUAGE English. Requirements Marks Sheets of 10th and 12th, Valid Passport,Health and Non-Criminal Record,Application and Photos.