EMILIO AGUINALDO COLLEGE OF MEDICINE
The Emilio Aguinaldo College School of Medicine was founded and established by Dr. Paulo C. Campos, a National Scientist in Nuclear Medicine. It was formally opened on July 23, 2001 with 24 enrollees. Dr. Salvador R. Salceda, an ophthalmologist, became the first Dean (2001-2003), followed by a gastroenterologist, Dr. Esteban P. Pineda (2003-2010), and a surgical oncologist, Dr. Conrado C. Cajucom (2010-2013). The fourth and present Dean is Dr. Asuncion L. Abaya-Morido, a general surgeon and the former Hospital Director of Medical Center Manila, now known as the Manila Med.Our founder envisioned the School of Medicine to be an outstanding institution for medical education and health research. As such, the School shall provide an education and scientific environment that prepares the students to become professionally competent, socially-relevant and compassionate physicians with a strong commitment to lifelong learning. It is also committed to undertake relevant reforms on medical education in response to changing national and global health needs and scenarios, as well as newly generated medical information. The School of Medicine is staffed by dedicated, respected and competent academicians, as well as clinicians who are well-known in their fields of specialty. It implements an outcome-based, synchronized curriculum, with early clinical integration and emphasis on interactive learning process. It also boasts of well-equipped classrooms, basic science and skills laboratories and a library.In the past, classrooms, laboratory facilities and offices were all confined at the 9th floor of Building 7, and Building 5. But due to the growing population of both medical students and faculty members, expansion to the EAC Building 7, 10th floor became necessary.The Manila Med, School of Medicine's base teaching and training hospital, is a tertiary training institution accredited by the Department of Health, an ISO9011: 2008 certified institution since 2011, and PhilHealth accredited Center of Excellence in 2010; a rare distinction among tertiary private and government hospitals in the Philippines. It is competently manned by active and visiting consultants, who are well-respected in their various fields of expertise and committed to teaching both the students and resident trainees during bed-side rounds and conferences In addition to this, the School of Medicine is also affiliated with other teaching and training hospitals like University of the Philippines – Philippine General Hospital (UP – PGH), Ospital ng Maynila Medical Center (OMMC), and the corporate-owned Emilio Aguinaldo College Medical Center – Cavite, which is strategically located in Dasmariñas, Cavite and that is best suited for community health-oriented programs. Community rotations in Pasay City, Metro Manila and selected government units in Cavite, through the Department of Family and Community Medicine, are also included to provide the students a better exposure and learning experience to caring for the marginalized sectors of our society.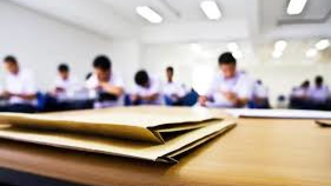 Eligibility
Students in General Category who have 50% aggregate of physics; chemistry and biology are eligible to enroll.  Students in SC, SEBC category who have 40% aggregate of physics; chemistry and biology are eligible to enroll. Apart from the science marks, students are required to have passing mark in the English subject.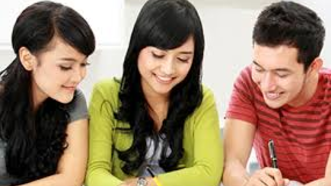 Duration
The total duration of the Medical, MD or MBBS course is 5 and half year for students who have been educated till class 12 with Science. The first 16months is dedicated for pre medical course. If focuses on building foundation for a strong medical education. The next 4 years is the core medicine and clinical rotation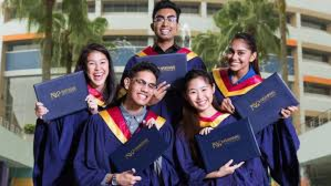 Benefits
No donation is required for admission Low college fees Facility of fully furnished hotels Canteens that provide Indian food 24 hours facility of library for reading Campus hospital for best of the practice 24 hours Wi-Fi facility Safe environment and well disposed individuals Magnificent boarding and lodging provided by the University
EMILIO AGUINALDO COLLEGE OF MEDICINE
COURSE DURATION 6 Years LOCATION MANILA TUITION FEE Duration Fees in PESO Fees in INR BS MD (2 years Program ) BS I 300,000.00 4,00,000.00 BS II 3,00,000.00 4,00,000.00 MD1 2,80,000.00 3,92,000.00 MD2 2,80,000.00 3,92,000.00 MD3 2,80,000.00 3,92,000.00 MD4 2,80,000.00 3,92,000.00 Total = 1,720,000.00 Total = 2,368,000.00 FOOD & ACC (PER YR) (AprxINR) 1,80,000.00 LANGUAGE English. Requirements Marks Sheets of 10th and 12th, NEET Eligibility, Valid Passport, Healthy and Non-Criminal Record, Application and Photos.