Advantage for MBBS from Philippines
Philippines is known worldwide for its medicine study. Since privatization took place very early in Philippines most of medicine universities were privatized. Thus you will find in Philippines well established private medicine colleges and universities. Philippines has a US based system of medical education. Since the medicine course is based on US pattern it is easier to get through in USMLE as compared to other countries. The quality medical education is recognized by World Health Organization (WHO), MED of ECPMG and similar other bodies. The Philippines attract students from more than 55 countries. Students from US, Europe, Singapore, Malaysia, Taiwan, Hong Kong are also studying in Philippines.
Philippines is very safe for Students
Philippines is a female dominated country where you find females dominating in all the work places comprising more than 60% population.  It is safe for both Boys and Girls. Philippines is a mix of different cultures which makes this country friendly country, giving the students an extra edge to be not treated as outside people or foreigners. The students who study here feel relaxed with friendly environment of the country and focus better on studies.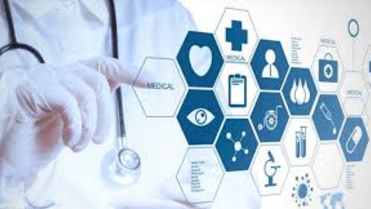 Philippines is English Speaking Country
English is an international language which is used by majority countries in the world as either the first or the second language. In our country also it is used as a second language matching international norms after out native language Hindi. Philippines is also not behind as it is the world's third largest English speaking country.  English is the mode of instruction in all levels of education, and same for MBBS in Philippines.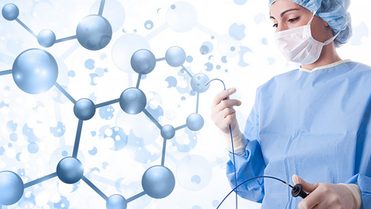 MBBS from Philippines provides Opportunities
Philippines has become a hub of medical education with many top universities. Students studying here would be having a wider vision. After graduation students who study medicine here in Philippines have a better chance of employment in other countries as well. This is an opportunity where you can study in a good university, travel and also learn about a new country at the same time, chances to travel round the world also exist.
DAVAO MEDICAL SCHOOL FOUNDATION
The Davao Medical School Foundation, Inc. (DMSFI) was established in July 1976 in response to the recognition of the lack of doctors serving rural communities and lack of specialist in urban centres of Mindanao. Its College of Medicine was thus the first such college to be set up in Mindanao and is dedicated to providing medical education and training of the highest order, leading to the provision of effective medical care in both rural and urban communities.
For More Information »
UV GULLAS COLLEGE OF MEDICINE
Top Medical College in Philippines in Cebu city. International students have the oppertunity to study medicine in phillipines at affordable cost and world class University. The college has successful alumni who have achieved well in the fields of law, business, politics, academe, medicine, sports and other endeavors. At University of the Visayas, we prepare students for a global competition.
For More Information »
Document Required
-10TH MARKSHEET -12TH MARKSHEET -NEET Score Card -PASSPORT ORGINALPOLICE CLEARANCE CERTIFICATE -AFFADAVIT OF FINANCIAL SUPPORT BANK STATMENT OF PARENT -MEDICAL REPORTS FROM NABH ACCREDIATED HOSPITALS
For More Information »
Frequently Asked Questions :
1. How is the medical education in Philippines Philippines follows the American system of education. This is shaped due to the fact thatPhilippines was a colony of USA for a period of 50 years, which shaped the educationsystem and has brought out one of the best education system in Asia. The medical coursein Philippines is called the MD program [ Doctor of medicine] This is similar to that of USA,Russia, Ukraine and rest of Europe. The MD program is equivalent to MBBS of UK, India,Pakistan and other Commonwealth countries. 2.What are the admission requirements and my eligibility criteria for the course? Citizen of any country is eligible to study in Philippines as a fee paying student forundergraduate and post graduate programs.For undergraduate Medical program (MBBS), HSSC with min. 50% Marks in with Subjects inPhysics , Chemistry and Biology.For graduate (MS, MD)- undergraduate in medicine with min. 50%. For post-graduate (PhD)-graduate in medicineFor Engineering and other subjects schooling equivalent to A- Levels are essential.18 to 60 years old (Depending on subjects- For medicine age limit is 30 years)In good health.For exceptions, please contact the Admissions Section. For more specific informationplease click on the university u are interested to join and refer to the eligibility section on theright hand side of the page. 3. What is the total duration of this course..? The total duration of this MBBS course is 5.5 years.The first 16 months [1 year and 4 months] is called the Bachelor of Science program andfocuses on building foundation for a strong medical education.The next 4 year is the core medicine and clinical rotationThe post Graduation is for 3 years and is called residency training [ Similar to that of USA]4. Is there any local bodies who can help me in providing the overall info?Yes we have representatives all over Asia, Middle east and Africa. Please send your query tous and we shall send it to our local representative office and they would be getting in touchwith you. 4. What is the total fee of this course ... ? The fee varies for each university, please let us know which university are you interested tojoin and we shall send you the details accordingly. 5. Can a student avail loan facility, what are the procedures? Yes, Students from Countries like India and other countries can avail education loan fromany bank. The entire necessary information is provided at the time of enquiry by us. 6. What are the documents required for the admissions? The photocopies of all relevant documents which are necessary for academic eligibility andproof are required for the admissions. You will get the list of documents at the time ofenquiry. 7.What are the benefits given to students joining through our company? The students are provided with good hostel facility. 8. Since when are the Universities established? All these universities are established for decades before gradually diversifying in manyadvanced courses. For more details on each university please refer to the relevant page ofeach university. 9. Where are these Universities located? All universities are located in very good and beautiful cities in Philippines. Each city has itsown specialty. Please refer the University link for more details. 10. Are the degrees offered by foreign universities recognized and World Healthorganization? All the medical colleges and university present in the list of WHO are recognized by WHOand are recognized by CHED [ Commission for Higher education and development]. 11. What is the medium of teaching in Philippines? As we had discussed earlier in Philippines even fisher man can speak English.Being an American colony for 50 years English has become the official language forgovernment, Communication, day to day living and all other affairs. ?All the universities weare representing in the medical stream are having English medium education.Refer to Education System in Philippines. 12. How is the weather there....? The Climate of the Philippines is tropical. There are 3 main seasons. Firstly from June toSeptember is considered to be the areas rainy season when showers can be frequent andheavy although they do tend to pass relatively quickly. From October to February the climateis cool and dry according to the locals however the temperature only very rarely drops below25 degree Celsius. Finally the hot and dry season which runs from March to may whentemperatures can sore. Overall the climate is perfect for a holiday in paradise and longhours of sun make this a dream destination. In terms of what to pack it is advised that lighterclothing is taken, shorts and beachwear are of course essential although in the rainyseason be prepared for a sharp shower. 13. When is the intakes usually? The classes begin by the first week of November usually For medicine program. For otherprogram there are two intakes [ Depends on the university and program] June andNovember. 14. Give a brief idea about the Hostel facility there? Not all universities have their own accommodation for international students, some of themare already filled. The hostels even if outside the campus are maintained by the university.The hostel facility are up to the standards with attached bathrooms, with single, double ortriple beds Air-conditioned rooms as per the choice of accommodations. [ Depends on thebudgets] The students can choose to stay outside on their own accommodations after the 1'st semester. 15. Whether the market is nearby or not? Yes the market for daily needs is nearby to the campus 16. What about the availability of other facilities like laundry, library, Internet, etc. there? All such facilities are available near by at extra cost 17. Are students allowed to prepare their own food? No, most of the universities do not allow students to cook their food in room. But some ofthem have facilities for cooking. But students who hire apartments or homes outside can doit by themselves or have food in students canteen or in Small eateries located around theuniversity targeting the local students 18. Are there vegetarian Foods available? All foods have vegetarian and non vegetarian components, Study can choose onlyvegetarian dishes if they want to. But we suggest that vegetarians can cook their own foodso that they are happy about what they eat. 19. Is there any dress code for college students? There are uniforms for students 20. Are books available there or we need to carry along with us? Some universities provides list of recommended books to carry and some books are given there during session. We suggest that the students carry the books, or can purchase it inPhilippines too. 21. Does stipend is provided there during internship period? No, it is not provided 22. Can I do my internship from My country?Yes, but it also depends on the university applied for and also the medical board of thecountry where the students wants to do the internships. 23. For how many days is the vacation period there? Can a student come to Home duringholidays?The vacation period is of 6- 8 weeks, depending on the batch of student in which admittedhe/she can come between July/ August and should inform the university accordingly 24. What are the services offered by Us?Free counseling to select right course, University and Country.? Arrange guaranteed admission in your desired University/ Course.Assistance for passport.?Assistance for foreign exchange through bank?Assistance for education loan.?Accompany student to university and help in settling down.?Regular feedback to parents on student's development.?Post education placement assistance through global consultants.?For a detailed list of services please refer- Services offered 25. How the students have to pay the charges to Us and total course fees? Student has to pay the processing fees by bank transaction or write transfer. 26. How a student is going to pay tuition fees and other fees? The fee can be paid directly to the university by bank transfer for the first year and after thatthey can carry in form of US$ or Travelers Cheque or Euros and pay it directly to theuniversity [ After converting into local currency. 27. Whether the University will refund the fees in case the admission is cancelled? Once the students reports to the university and joins the same, the University regrets itsinability to refund any part of the educational fees and other expenses paid by the student.The decision is all upon the university. 28. Is there any special provision for International students to solve their any personalproblems or queries? Every university has an International Students Department where a student could addresstheir problems directly.29.Can a student earn while learning?No, a student cannot do job while studying since he/she is having a student visa. 30. Can I practice in my country after I study medicine from Philippines.? Yes, you can practice in your country , provided you stand by the local governing laws of themedical council or Medical board of your country. All our universities are recognized by theWorld Health organization, CHED and other bodies.  But it is advisable to check with yourlocal medical board for any specific requirements. 31. Can I arrive prior to the orientation day? Yes. Let the admission office know your planned arrival date and We will make youraccommodation reservations beginning on the day you designate. Note that you will beresponsible for payment of accommodation fees for any additional days outside of yourcourse program. 32. What is the cost of living in Philippines? This varies from City to City. While Metro Manila, CEBU etc would be costlier compared toVigan or Cagayan. Normally our Students spend about 60-120 US$ per month dependingon the spending habits, what you want to buy, where you want to eat. If you are going to cookyour own food in the kitchen provided then you would spend around 50- 60 US$ per month. 33. What other types of expenses should I plan for while in Philippines? Entertainment in Philippines is generally inexpensive. Transportation options include thepublic bus (which costs less than 10 pesos per ride) ect and taxi starts with around 60 – 80Cents for 2 KM ride, Many students also opt to buy bicycles/motor bikes while they are inPhilippines. Bicycles are the most prevalent mode of transport in Philippines. 34. How can I get or exchange money while I am in Philippines? You may bring money with you, either in the form of cash or traveler's checks. ATM machinesare available in banks, or cash advances can be drawn over the counter at most large banksfor a transaction charge. Major hotels and most fine restaurants and stores now acceptcredit cards. Students enrolling for longer courses can open a bank account through thelocal bank on campus or down town and and transfer funds from accounts in their homecountry. 35. What do I need to bring with me from home? Today in Philippines you can find almost any product and brand that you would find at home.Soap, shampoo, toothpaste, etc. .  are all readily available. We recommend that you bringany prescription medication in sufficient quantities tolast for the duration of your visit and any preferred brands of over-the-counter medications(cold & flu tablets, etc.) Clothing is also plentiful and very inexpensive. Shoes are available,but larger sizes are hard to find. 36. What vaccinations do I need for Philippines? The following vaccinations and applicable frequencies are recommended for studentscoming to Philippines: Hepatitis A (within previous 10 years); Hepatitis B (within previous 5to 10 years), Japanese B Encephalitis (within previous 3 years); Tetanus (within previous 10years); Polio (within previous 10 years); and Typhoid (once in lifetime). Students 55 andolder should also have a Pneumococcal Vaccine.
This is a paragraph. Click here to edit the text. It's easy. Just click here to add your own content and make changes to it. This is a paragraph. Click here to edit the text. It's easy. Just click here to add your own content and make changes to it.